About us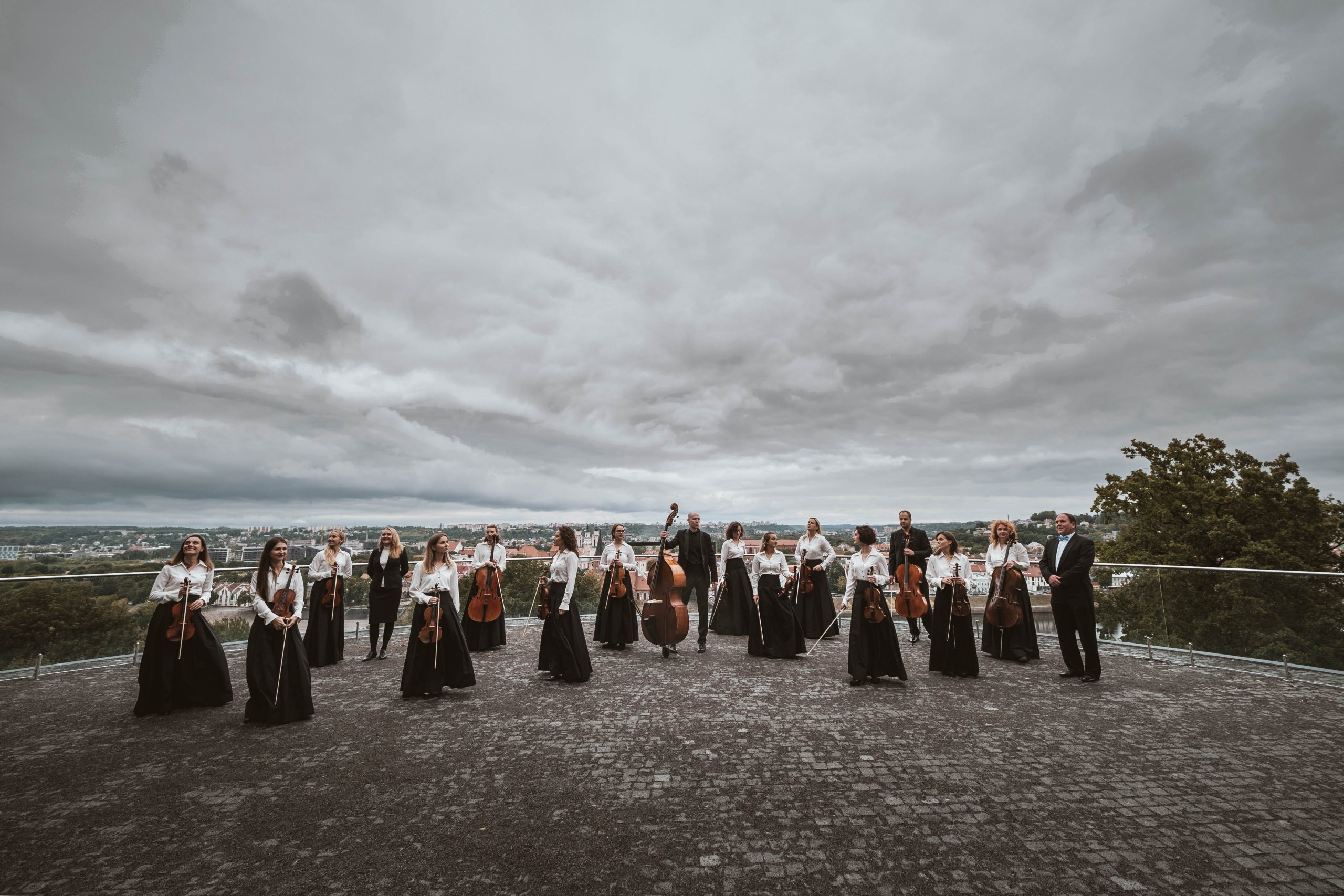 Vytautas Magnus University Chamber Orchestra (chief conductor – Vytautas Lukočius), which was founded in 2011 in Kaunas, has been creating and nurturing traditions for more then a decade now. Faithful/long-term listeners hardly can imagine their holidays or any season of the year without it orchestras concerts. The orchestra team, which especially values community gathering, is constantly looking for new ways to establish and maintain contacts with creators of various interests and art lovers, to remain appealing and socially responsible. Led by motivation to evolve, the orchestra constantly implements innovative ideas – in 2019, for the first time in history, VMU chamber orchestra invited Vilnius, Kaunas and Klaipėda chamber orchestras to one festival. This is a solution that has encouraged healthy competition and sharing of experience, revealing perhaps the most striking feature of the VMU Chamber Orchestra – the tendency to bring together artists who think similarly or differently, and to develop new forms of cooperation.
This has already been proved by participating in projects with the band Liūdni slibinai, Kaunas Dance Theater Aura, as well as in the video game music project GameOn Live. By constantly experimenting and striving for different visions, the Vytautas Magnus University Chamber Orchestra does not forget the established traditions and the main goal – to maintain a high level of classical music culture.
Therefore, the team organises Avanti festival for consecutively ten years, annual concerts, takes part in various international festivals abroad (in Germany, the USA, Georgia) as well as other performances with prominent guests. The Orchestra performs programs with the most famous Lithuanian and foreign conductors and musicians, including Alexander Paley (piano, USA), Konstantin Manaev (cello, Russia), Jyotsna Srikanth (violin, India-UK), Merūnas Vitulskis (tenor), Liudas Mikalauskas (bass), Evelina Sašenko (jazz singer), Vilhelmas Čepisnkis (violin), conductors Ričardas Šumila, Martynas Staškus, Ivan Ostapovych (Ukraine) and many other equally valued artists.
The conductor of the orchestra is Vytautas Lukočius.
Head of the orchestra is Rita Bieliauskaitė.